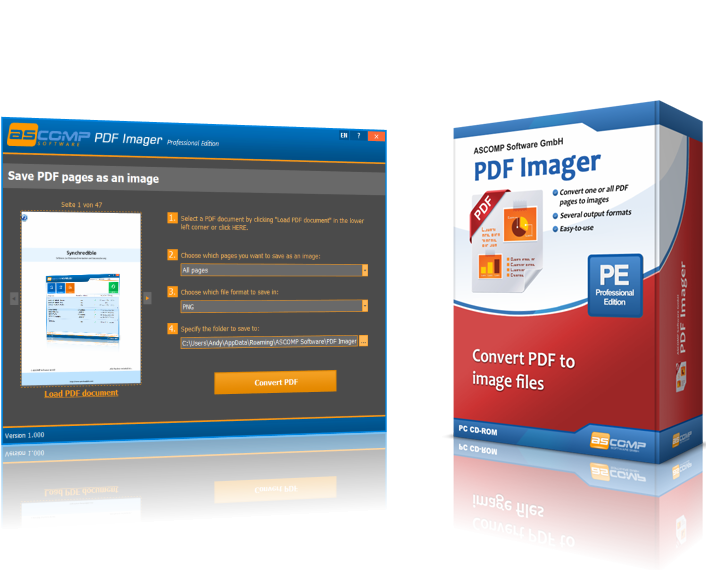 Website: https://www.ascompsoftware.com/index.php?php=prog&prog=pdfimager
Buy Ascomp Products 40% OFF Use Coupon Code: 4ABL-ZTTL-58AS-8EH1-A38
Giveaway: https://www.ascompsoftware.com/fullversion/?ref=a38&l=IZL6Z-FE5JY-S4PGZ-PCPRO
Anyone who should ever sign a PDF document knows the problem: How do I convert a PDF into an image file so that I can insert my signature graphic in Paint or Photoshop at the desired location?
With PDF Imager, this is child's play! The software converts one or, if desired, all pages of the selected PDF document into an image file. The most common image formats are supported. In addition to BMP, JPEG and PNG, EPS, GIF and TIFF are available as target formats.
PDF Imager is characterized by its simple and intuitive interface – you save valuable time when converting your PDFs!