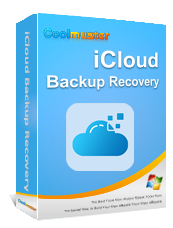 Website: https://www.coolmuster.com/icloud-backup-recovery.html
Giveaway: https://www.coolmuster.com/giveaway/icloud-backup-recovery.html
Download: https://www.coolmuster.com/downloads/cool-icloud-backup-recovery.exe
Want to select files from your iCloud backup? Now, with the help of this iCloud Backup Recovery tool, you can do it directly.
Log in to iCloud Account Easily. You can sign in with your Apple ID directly on your PC, which make your recovery safe and easy.
Extract your iCloud data. With this software, you can export your iCloud backup data to your PC and iOS device.