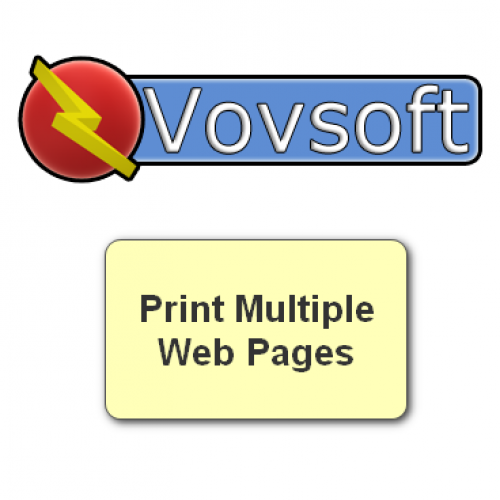 Website: https://vovsoft.com/software/print-multiple-web-pages/
Giveaway: https://vovsoft.com/giveaway/free-print-multiple-web-pages-2022/
License Key: 2JPUW-C9ZHW-RN3DJ
Batch print utility for HTML files and web sites. Print Multiple Web Pages will help you save time when printing a large number of HTML documents or online web pages.
You can add many HTML documents or links to webpages to the list and preview them in the dedicated area. After you click the "Print All" button, the application will send them all into the printing queue of your default printer. The application uses Internet Explorer engine for previewing and printing.
Category: System Utilities – Printer
Operating Systems: Windows Windows 10/8.1/8/7/Vista/XP
Language: English